Understanding the Insurance Claims Process

Filing forms with your insurance company can be confusing and frustrating. We have developed a step-by-step guide to walk you through filing your insurance claim. Give us a call and one of our professional Project Managers will walk you through each step! We have dealt with hundreds of claims and are happy to assist you with the whole process.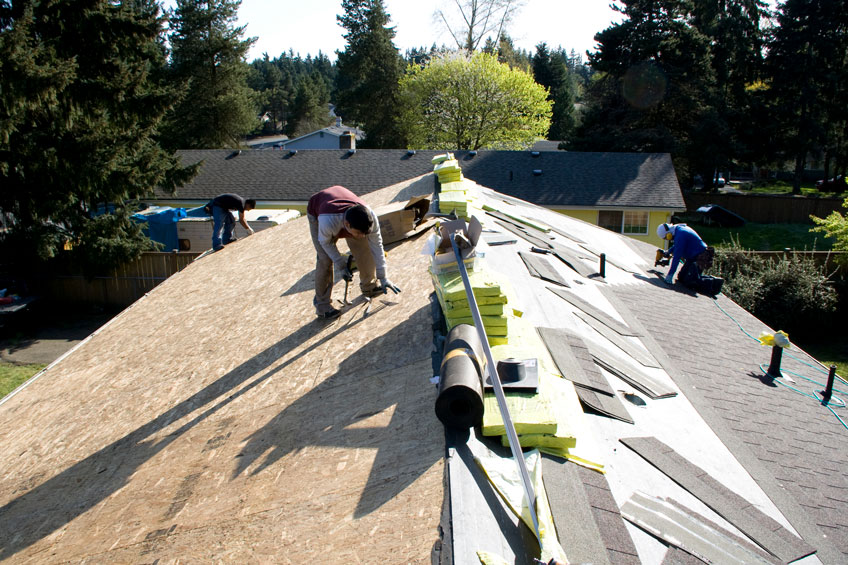 Step 1: Inspection
Contact NGTX to do a thorough damage inspection to determine if you should contact your insurance company.
Step 2: Filing an Insurance Claim
After verifying that your home has significant enough storm related damage, our trained NGTX Roofing Specialist will help you file your insurance claim.

The claim filing process will take roughly 5-10 minutes to complete.

You will need the date in which the storm happened and your policy number.

All insurance providers have a claims hotline. You do not need to contact your agent if you do not wish to do so.

Once the claim is filed through your insurance provider's claim department you will be issued a claim number.
Step 3: Adjustments
Once the claim has been filed, an adjuster will be assigned to your claim.
Upon making your appointment with the claims adjuster, make sure to contact your NGTX Roofing Specialist with the date and time of the adjustment.

The insurance adjuster is a representative of the insurance company and will naturally tend to have the insurance companies best interest in mind. It is important to have your own representation present during the adjustment process. Your NGTX Roofing Specialist will represent

you

(the Homeowner) and always have your

best interest

in mind.

The adjuster and the Roofing Specialist will inspect the entire perimeter of your property as well as inspect the roof and any interior damage.
Step 4: Paperwork (Scope of work)
Upon approval the adjuster will create a scope of work for NGTX to use as the initial estimate to get the work started.
This paperwork usually arrives within 7-10 days. It is very important to get a copy of the paperwork to your Roofing Specialist in order to get the roofing process started as quickly as possible.

As with any insurance claim there may be extra items that were missed or unforeseen at the time of the adjustment. Don't worry, because our trained insurance supplement team will handle all supplements and negations on your behalf if needed.
Step 5: Payments and Processing
Every storm related insurance claim is paid out in at least two payments. However, it is not uncommon to receive more than two payments. Additional payments are paid out as supplements and are usually paid after the job is complete.
The payments are based on a percentage of how old the roof is vs. its expected lifespan. The newer the roof the higher the ACV payment

The first payment (ACV– Actual Cash Value payment) is issued along with the first set of paperwork in most cases.

The second payment (Depreciation payment) is issued once the job is complete and a final invoice is sent to the insurance company by NGTX Enterprises.
Contact us now for a free quote on your roofing or construction needs
Your trusted General Contractor serving the Lone Star State.


512-962-5181
Toll Free:
844-962-NGTX
4500 Williams dr. Ste 212-271

 Georgetown, TX 78633